Out in Tech U | Authenticity in Tech at Rutgers-New Brunswick
October 30, 2019 6:00 pm - 9:00 pm
Out in Tech U is partnering with the Rutgers University USACS to present a panel about being authentically you as an LGBTQ+ professional in the tech industry. We will discuss the challenges faced by LGBTQ+ professionals beginning their careers in tech and tried-and-true strategies for successfully breaking through them.
Come engage our panel, meet your peers, and enjoy food + refreshments at our social after the panel!
Topic 1: Identifying Inclusive Workplaces
Topic 2: Better Networking
Topic 3: Resources Outside the Classroom

———
Note: Out in Tech's Code of Conduct applies to all our spaces, online and IRL.
---
Proud to partner with:
Undergraduate Student Alliance of Computer Scientists
web: usacs.rutgers.edu
social: @rutgers_usacs
Connecting the Rutgers CS/tech community!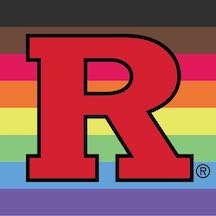 Center for Social Justice Education & LGBT Communities

IRL: 17 Bartlett St, New Brunswick NJ 08901
web: socialjustice.rutgers.edu
social: @RUSJELGBT
Founded in 1992, The Center for Social Justice Education and LGBT Communities (SJE) is one of 4 cultural centers at Rutgers – New Brunswick. Our mission is to promote a supportive environment for students of all backgrounds, with a focus on gender and sexuality, while offering social and educational opportunities for leadership and identity development, as well as social justice advocacy.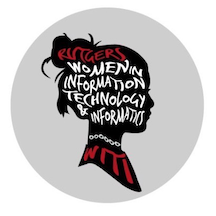 Women in Information Technology and Informatics
web: wp.comminfo.rutgers.edu/witi
social: @ruwiti  +  @rutgerswiti
WITI provides networking, leadership and internship opportunities to young women and minority groups interested in the field of information technology. This group aims to aid women, LGBTQ+, and minority groups to reach their highest potential in the technology sector by empowering them in a professional manner.


Out in STEM
web: ostem.org
social: @OUTinSTEM
Out in STEM (oSTEM) is the Rutgers chapter of a national organization dedicated to the support and professional development of LGBTQ+ students in STEM (Science, Technology, Engineering, and Mathematics) fields. The organization runs professional development events such as resume workshops and professor panels, as well as community-building meetings.
Register
Venue:
126 College Avenue, New Brunswick, NJ 08901
Note:
Out in Tech U is partnering with the Rutgers University USACS to present a panel about being authentically you as an LGBTQ+ professional in