March 24, 2018 8:30 am - 8:00 pm
Out in Tech Talks 2018 will bring together 400 LGBTQ+ techies, and those who love us, for a day of panels, rapid talks, networking, and a closing celebration.  We'll explore concrete actions that we can all take to move the needle on diversity in tech, and how tech can advance social change.

Friday, March 23
Kickoff (schedule here) // 6-9p
R/GA | 450 West 33rd Street, NYC
Saturday, March 24
Out in Tech Talks (schedule here for the day; breakouts schedule here) // 8:30a-4p
Meredith Corporation (formerly Time Inc.) | 225 Liberty Street, NYC
Closing Party
Magic Hour (rooftop) at Moxy Hotel | 485 7th Avenue, NYC // 4:30-8p
Wanna meet our speakers & see the full schedule? Thought you'd never ask.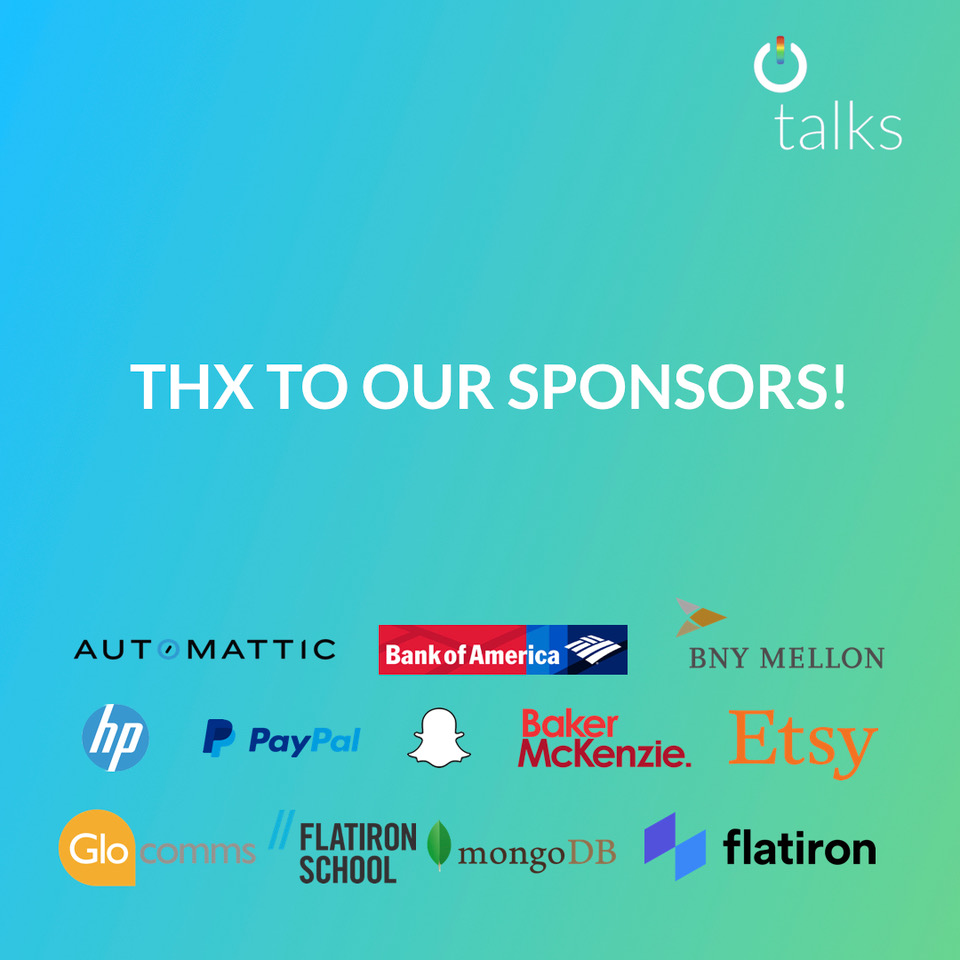 Register
Venue:
225 Liberty Street, New York, NY 10281
Note:
Out in Tech Talks 2018 will bring together 400 LGBTQ+ techies, and those who love us, for a day of panels, rapid talks, networking, and a cl
Upcoming
No upcoming events.