Out in Tech SF | Extending Reality
April 25, 2018 6:00 pm - 8:30 pm
On Wednesday, April 25th, join us for a reality-expanding panel discussion!
Is technology pushing us towards a real-life Matrix? Augmented and Virtual Reality are changing the way we experience everything — from mundane tasks to dangerous thrill-seeking.  What are the business impacts?  How will AR/VR change the way we think, live, and identify?
Join us for a stimulating panel sure to blur the confines of reality!  (And like, meet other LGBTQ+ techies + allies IRL)
6:00pm | doors open
6:45pm | panel 
7:40pm | social + networking
Adult beverages (YAS) + snacks.  21+ to attend
---
PANELISTS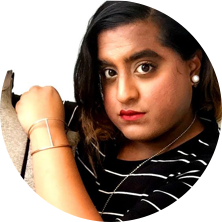 AVANTHA ARACHCHI
Head of People and Operations, Avametric

Avantha Arachchi is a behaviorist and researcher by skillset and an HR and operations leader by trade. A deep believer in innovation in the retail space and the expansive possibility of AR tools, she drives the people and operations functions at Avametric, an AR and simulation software company revolutionizing the fashion industry. She is a former Human Behavioral Fellow, finalist for Most Indispensable Organization Organizer in the Bay and named Rising Thought Leader in Talent in 2016, and led people operations for Inc Magazine's Fastest-Growing Private Company in San Francisco in 2015.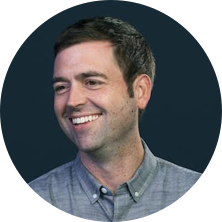 BRIAN HOWELL
Head of Developer Strategy, Oculus
Brian Howell leads a developer strategy team that is focused on expanding the ecosystem of VR content. His team is helping to build the VR ecosystem for applications and works with developers as they bring their diverse array of content to life. Before joining Oculus, Brian led developer-focused marketing teams at several video game and mobile technology start-ups.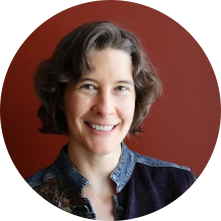 DR. JULIA MOSSBRIDGE
Lead of the LOVING AI Project
Director of the Innovation Lab, The Institute of Noetic Sciences
Dr. Julia Mossbridge is the Director of the Innovation Lab at the Institute of Noetic Sciences, Visiting Scholar at Northwestern University, the Science Director at Focus@Will Labs, and an Associated Professor at the Integral and Transpersonal Psychology, California Institute of Integral Studies.The 2014 winner of the Charles Honorton Integrative Contributions Award, she is the co-author with Theresa Cheung of The Premonition Code: The Scient of Precognition, How Sensing the Future Can Change Your Life and co-author with Imants Baruss of Transcendent Mind: Rethinking the Science of Consciousness (American Psychology Association Books, 2016). She is the creator of the patented ChoiceCompass app and the lead of the LOVING AI project.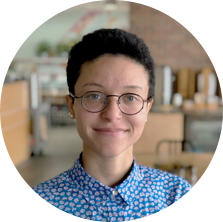 MARLEY RAFSON
Software Engineer, WebXR team, Google
Marley Rafson is a Software Engineer on the WebXR team at Google where she is shaping the next generation of the web. She is passionate about thoughtful engineering and loves the intersection between art and technology. Marley holds a Bachelors of Science in Computer Science from Brown University.
Register
Venue:
201 Spear Street Ste. 1600 (16th floor), San Francisco, CA 94105
Note:
On Wednesday, April 25th, join us for a reality-expanding panel discussion!
Is technology pushing us towards a real-life Matrix? Augmented a