Out in Tech DC | One Year Anniversary!
March 27, 2019 6:30 pm - 9:00 pm
The Ethics of AI. Trans, Nonbinary, and GNC Entrepreneurship. A massive Digital Corps build day. The best socials. We've had an incredible first year in DC, and we're just getting started!
Join us to celebrate our 1 year anniversary in DC! Our Out in Tech community  members will present lightning talks about their experiences working at the intersections in tech, and what's to come. 
Thanks to our amazing sponsor!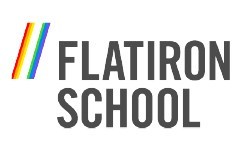 Check out Flatiron School's $0 Fellowship Opportunity if you're interested in learning Data Science.

About our sponsor: Flatiron School helps people from all backgrounds to launch their career in Software Engineering or Data Science. We're outcomes focused – 97% of graduates in our most recent Outcomes Report landed jobs, and we also offer a Money-Back Guarantee. For anyone that's new to coding, start learning today with Flatiron'sfree online course which includes 75+ hours of HTML, CSS, Javascript, and Ruby lessons.

Register
Venue:
1440 G Street NW 8th Floor, Washington DC, 20005
Note:
The Ethics of AI. Trans, Nonbinary, and GNC Entrepreneurship. A massive Digital Corps build day. The best socials. We've had an incredible f